STROLLER FIT Hamilton!
Hi Folks!
We are just on HOLD! Waiting for venue update and timing into all schedule!
Lot's of moving Parts!
If you need recommendation for other Baby and Me Movement Classes reach out….I will do my best to direct you!
4 week Trial. Keep checking Social media if another block of classes are being added!
Thursdays at 10 am at Soccerworld on Frid Street.
Lot's of parking, lots of space to move and breathe safely.  Lot's of time for you!
$15/ class
If you need equipment send an email!
Register Here!
https://loudenkineticsdoitnow.as.me/schedule.php
If you are interested in doing virtual classes send an email to shar@loudenkinetics.ca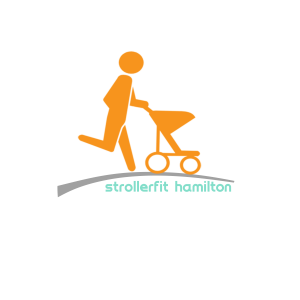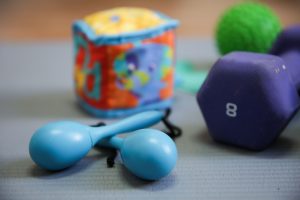 THE WHAT:
Stroller fit is a unique class that is specifically designed safely for postnatal parents.
Babies and kids of all ages are welcome at this class.
No stroller?  No problem!  The majority of participants have a baby in a stroller for class, but if you prefer to keep your little one in a carrier rather than a stroller, modified exercises will be given.  We also understand that toddlers like to run free and that there may also be times when you get to leave your baby with another caregiver while you work out.  Gasp!  Wouldn't that be dreamy?
THE WHERE:
In the fall/winter months (September- April)-Strollerfit takes place at Soccer World (104 Frid St, Hamilton) at 10:00 am on Thursdays.
There are also some pop-up classes in the summer.  Check in with the StrollerfitHamilton Facebook page to see dates, details and locations!
You can register for our classes under schedule or arrange a free trial by contacting shar@loudenkinetics.ca at any time.
For birth mothers, it is suggested that you wait at least 6 weeks after giving birth before participating, but you may participate earlier with doctor/midwife clearance.
THE WHY:
Still not sure it's for you?  Take a look at the video we were featured in for Highway to Health.  There is a lot more to StrollerFit then just fitness!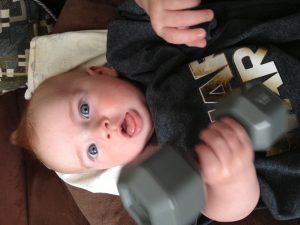 THE REST:
What you need to bring to this class:
A sturdy stroller – fancy jogging strollers not required
Supportive shoes – no flip flops, please
Yoga mat or blanket for floor exercises
Baby carrier (optional – for babies who want to snuggle rather than be in their stroller)
Water bottle – you're going to sweat 🙂
The usual things you'd bring to occupy your child(ren) when on an outing (snacks, toys, etc)
What you can expect in this class:
Social circle where we check in to see what's new and exciting in each other's lives
10-20 minutes of at-your-own-pace cardio with some arm exercises thrown in to keep things lively
5-10 minutes of leg strengthening to keep our heart rates up and get our burn on
5-10 minutes of core exercises that will strengthen the abs and back
Add in some moderate intervals, partner work and maybe some balance and agility
At the end there are usually high fives and more socializing