Finding a health and fitness professional to work with isn't an easy task – I know that. In addition to training and experience, you need to work with someone you connect with and trust. Someone who "gets" you and can motivate you. But, before you can figure that out, you need to know how qualified your trainer is.
I don't think a list of credentials or experiences should ever be "it". I'm always learning – looking for new ideas, sharing best practices and listening. Yup, a lot of listening equals a lot of learning. If there is something in particular you want to know about my experience, please do ask me.
Here's a snapshot of my credentials:
Registered Kinesiologist- R.KIN- Member of the College of Kinesiologists of Ontariohttp://www.coko.ca/en/home
B.A. Kinesiology
Certified Kinesiologist with experience working with Physiotherapists
EPIC- Certified in Functional Abitilies Evaluator/ Home and Work Site assessor
Certified Fitness instructor- CANFITPRO
Certified Pilates Instructor
ROCK DOC- Certified Kinesiology Tape
Certified Soccer Coach-NCCP level 1
Certified Gymnastics Coach -NCCP level 1
Certified Squash Coach- NCCP level 1
CPR and first aid -up to date
OUR TEAM IS GROWING!
Another Registered Kinesiologist is joining the Loud'n Kinetics Squad!  Welcome Paula!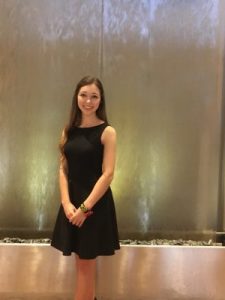 Paula is a Registered Kinesiologist who received her Honors Bachelors of Science in Kinesiology degree from McMaster University in 2017. Throughout her undergraduate studies, Paula gained valuable clinical experience working at the McMaster Physical Activity Centre of Excellence (PACE) with the cardiac rehabilitation, cancer rehabilitation, and seniors wellness exercise programs. Paula now continues to work with clients at the PACE as a registered kinesiologist. She also mentors kinesiology students and volunteers, who assist with the PACE programs, guiding the application of their academic knowledge into clinical practice.
In addition to exercise rehabilitation, Paula has developed interest in the cardiovascular research perspective of exercise science. She currently assists with research projects undergoing at McMaster University and McMaster Children's Hospital.
Her passion for fitness and healthy living arose from dance. Since the age of four, she has danced in the genres of Ukrainian folk, jazz, ballet, ballroom, and latin. She continues to dance semi-professionally as a Ukrainian dancer in a local Hamilton group and enjoys travelling and performing at festivals and multicultural events in Canada and the U.S.
Paula hopes to further her education in the health field and is excited to pursue new opportunities in the future!
HAILEY SMITH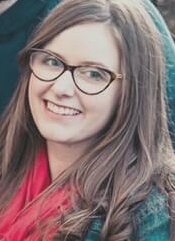 Hailey is Registered Kinesiologist who received her degree from the University of Alberta in 2016 with a specialization in adapted physical activity. During her time in Alberta she had a passion for activity. She played on multiple soccer teams, coached both boys and girls soccer to multiple championships, and did long-distance running. She has had the opportunity to work as a personal trainer, a group fitness instructor, and a Kinesiologist in a rehabilitation clinic. All of these experiences have allowed for her to work with a variety of people in all stages of life. Showing people how to achieve their goals and using her knowledge to make any kind of activity possible is what continues to drive her to develop her understanding of fitness.
While her passion for fitness started with her love of sports, it was made even stronger when she saw the difference it made in peoples lives, including the people closest to her.
While her Grandfather was recovering from a severe stroke Hailey was given the opportunity to develop a fitness program for him. The changes she saw in his life were more than just improvements in strength and balance; he was happier, he was able to work on is car and enjoy the things that he wanted to do. He was even able to walk Hailey down the aisle at her wedding.
Since moving to Hamilton in 2016, Hailey continues to look for new and exciting opportunities to change lives and further her education. She looks forward to working with the Louden Kinetics team and cannot wait to meet the exciting challenges ahead!