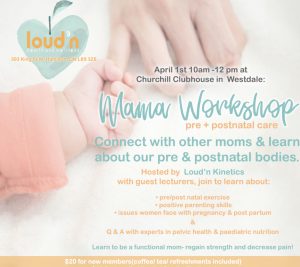 Don't forget Strollerfit First Class for Spring ist March 28th, 2019! Thursday at 10:30 am.
No stroller?  No problem!  The majority of participants have a baby in a stroller for class, but if you prefer to keep your little one in a carrier rather than a stroller, modified exercises will be given.  We also understand that toddlers like to run free and that there may also be times when you get to leave your baby with another caregiver while you work out.  Gasp!  Wouldn't that be dreamy?
Strollerfit takes place at Soccer World (104 Frid St, Hamilton) at 10:30 am on Thursdays.  You can register for our classes under schedule or arrange a free trial by contacting shar@loudenkinetics.ca at any time.
For birth mothers, it is suggested that you wait at least 6 weeks after giving birth before participating, but you may participate earlier with doctor/midwife clearance.