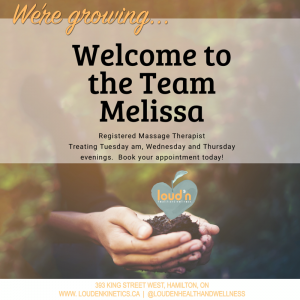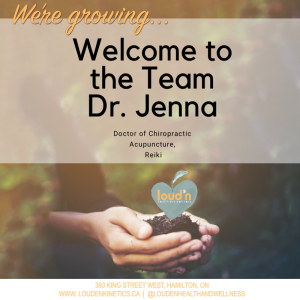 We are excited to add both Dr. Jenna and Melissa to the Health Hub!
Melissa is a Registered Massage therapist with over 15 years of experience in the industry.  Recently relocated her family to Hamilton and is looking forward to being part of the collaborative team.
Dr. Jenna grew up in a small town in southern Ontario. Her down-to-earth attitude is complemented by a well-rounded educational background in the arts and sciences. She graduated from university Summa Cum Laude with a Master's of Arts Degree, and Double Honours Degree in English Literature and Languages. She has received over 15 educational distinction awards, including the 2017 Edgar Reinhart Chiropractic Philosophy Award for promoting the chiropractic philosophy of vitalism and natural health.
As a child who experienced growing pains, Dr. Jenna grew up benefiting from chiropractic care. Her personal success as a chiropractic patient and her commitment to helping others compelled her to complete her Doctor of Chiropractic degree in 2017, Contemporary Medical Acupuncture certification in 2018, Reiki certification and Webster Technique certification in 2019.
Dr. Jenna is excited to serve the Hamilton community by providing effective and compassionate quality healthcare. She utilizes a neuro-functional approach to improve people's health by removing interferences to the nervous system, bringing the body from a state of dysfunction to function.